Motown at The Market Place Theatre, Armagh
The Iconettes - Motown & Soul band Sensations Ireland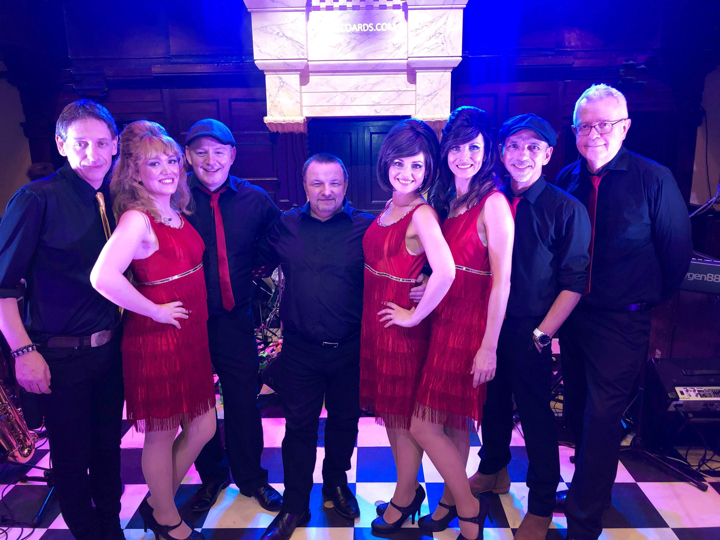 Irelands Motown & Soul band – Iconettes & The Hitzvilles, deliver a dazzling & decadently soulful live theatre show in Armagh 3rd May 2019 – suitable for music fans of all ages. Featuring hits songs from The Ronettes, The Supremes, Martha and The Vandellas, Tina Turner, Aretha Franklin, Diana Ross, The Jackson five and much more, this exciting musical homage to Motown pays tribute to the greatest 'girl groups' and 'solo divas' of the 60's & 70's
The Iconette's are glamorous yet bursting in personality are not only musically impressive but deliver a highly entertaining and audience interactive show backed but their fabulous live Motown band – The Hitzvilles. With soul-ful, power-house vocals and tight harmonies, leave you no choice but to get off your seats and go 'Dancing in the Street'
Date: 3rdMay
Market Place Theatre, Armagh
Tickets: £17
Box Office Tel: 028 3752 1821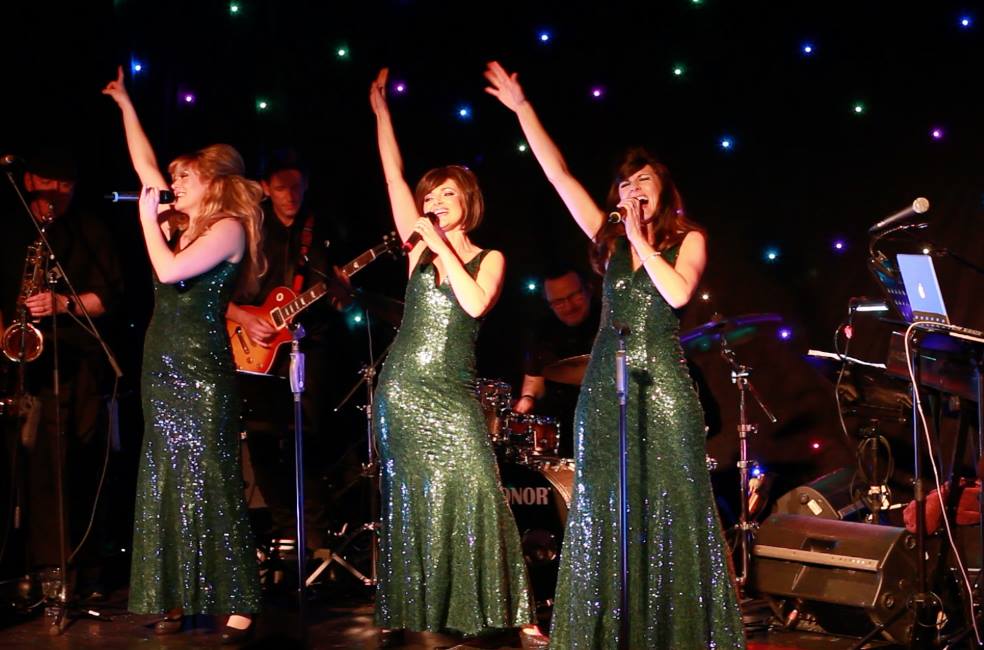 WHO ARE THE ICONETTES
Brought to you by Musicon Entertainment and Productions based in Northern Ireland, who have established themselves as a credible and multi-facets creative producers of professional tribute shows based in Ireland for nearly 10 years.
The Iconettes were launched back in 2015 as a 3pc vocal harmony girl group, Bjorn of the back of the success of The Bjorn Identity Abba Tribute – Ireland who have enjoyed sell out tours and are well known throughout Ireland as the most authentic  and faithful tribute to the iconic pop group 'Abba' available in the country.
The demand for the girl's to perform fully 'live' was so great that they re-developed their show to tour theatres backed by an incredible 5pc live band The Hitzvilles, with their first appearance by special invitation of the American Consulate in Belfast – 4th of July Garden party in 2016.
As with all Musicon Entertainment productions, they share a cross-over cast of tribute singers and world class musicians maintaining a consistent level of high class performances at every event. You can be sure to be blown away by The Iconettes new live theatre show which celebrates the rise of the 'girl bands' of the 60's celebrating 'girl power' through the sounds of the time, produced by Beri Gordy and Phil Spectre.
No Strangers to The Market Place Theatre, having performed their sold out Christmas Cabaret nights 2yrs running, the Iconettes are excited to be working in partnership with a number of theatres who are keen to give them a larger platform for success across Northern Ireland and beyond.
Recent live shows have seen them play to a sold out house at The Old Courthouse, Antrim in 2017. Since then, have gone on to perform at The Black Box, Belfast, Portico of Ards and The Theatre at The Mill, Newtownabbey and are delighted to have been invited back by the latter two venues appearing in November. So save the date if they are in your area:
2nd NOV – Portico of Ards  – on sale now!
23rd NOV – Theatre at the Mill – tickets to be announced soon!
Musicon Entertainment are delighted to be presenting The Iconettes return to Armagh, Market Place Theatre, this time backed by their live band The Hitzvilles.
A show not to be missed!!
How do I get my tickets?
Date: 3rd MAY
Venue: THE MARKET PLACE THEATRE, ARMAGH
Price: £17
Cards: Online Box Office
Box Tel: 028 3752 1821
For more info about booking an Motown Themed event of your own.
Get in touch – Enquiries
Musicon Entertainment
email: karen@musicon-ent.co.uk
Tel: 07932 775 950