CULTURE NIGHT BELFAST ONLINE FESTIVAL 2020
Karen Rush Saturday Night In – Lockdown Live stream showcasing on Culture Night 2020.
I am delighted that one of my 'Saturday Night In' ???? lockdown live streamed gigs has been awarded a slot as part of Culture Night Belfast – series of online 'showcases'.
Where donations can be made to Culture Night Belfast  or direct to the acts via their stream link ups, in a bid to support the arts during the pandemic, as musicians, actors and performance artists are forced to take to creating a new platform for their art online.
Culture Night Belfast is going to be very different this year but they are committed to Local artists, venues and connections of arts as a cultural support to our city remains as strong as ever – join us on September 18th and support arts and culture in Belfast. Times are tough for the Arts but CNB an it supports system are determined that art will go on.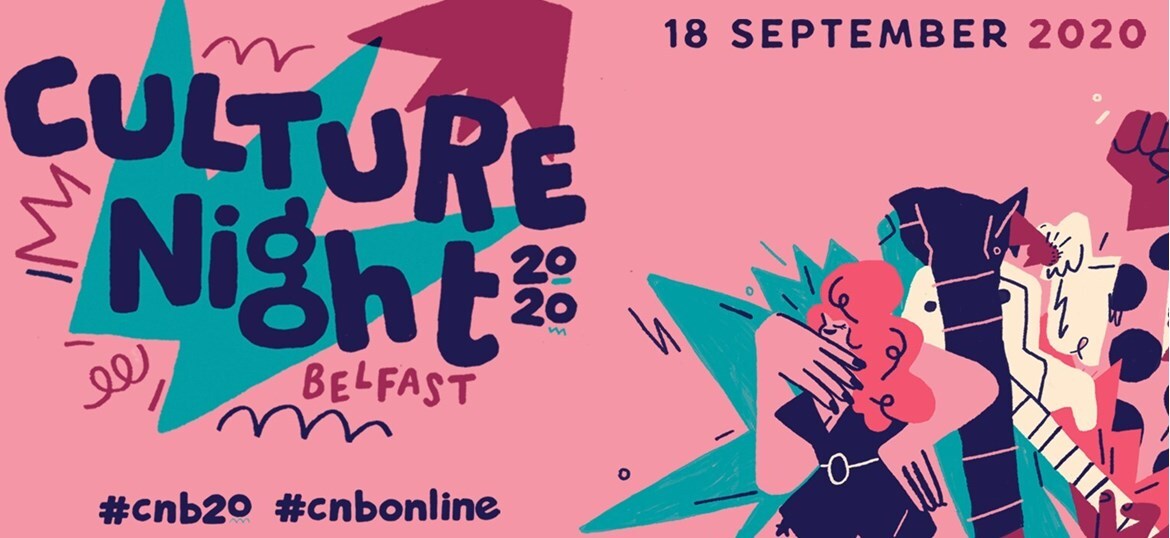 KAREN RUSH SATURDAY NIGHT IN – LIVE STREAM
Join Karen for your Saturday Night In Party!
Well known, versatile Belfast Vocalist Karen Rush; best loved for her role as Agnetha with The Bjorn Identity Abba Tribute Show brings you one of her weekly series of lockdown live stream music gigs.
CORPORATE ENTERTAINMENT – Northern Ireland UK
Musicon Entertainment provides entertainment for all types of corporate events, business award dinners, and Gala events across Ireland. With clients returning year after year to re-book our top function and tribute bands based Northern Ireland.
The Management of Musicon Entertainment do not sit at a desk. As industry experienced, full time professionals with over 25yrs in theatre, music and TV, we deliver the acts that we produce in house meaning you can trust that when you book our acts we supply only the best. With our friendly, passionate and artistic approach to dealing with our clients, leaves us the perfect choice of entertainment suppliers supplying music to your events across in Ireland & UK.
WEDDING ENTERTAINMENT IRELAND
We only supply the most experienced Wedding bands, tribute acts and musicians from Northern Ireland, offering a range of bespoke packages tailor made to suit any budget. Adding that something outrageously special to your wedding day.
Musical mood and exciting atmosphere perfectly tailored with you and your guests in mind!
ENTERTAINMENT FOR WEDDINGS & EVENTS DURING COVID PANDEMIC
Planning your wedding, party or special event?
Don't know where to start?
Confused by the government guidelines?
Lost your wedding band dues to restrictions?
Budget now an issue due to loss of income?
Don't worry. We can help you with many of  the recent issues occuring because of Covid 19 restrictions.
Due to the nature of our entertainment and luxury of having produced all our shows in house by our management who also front our top tribute acts. We have the ability to be super flexible when it comes to booking our bands. The most notable issue we have come across regards to weddings is that many venues have asked our couples to either book a smaller acts, one that can perform to a lower sound level to try to avoid guests from speak too loudly or that guest must not dance.
You may ask yourself then what is the point in having a wedding band during the pandemic. We understand. Wedding bands and DJ's  are for the purpose of pure musical enjoyment with the aim of filling the dance floor. You have saved your hard earned money to have the best bands and now you are being told no.
What to do?
As our bands and acts are designed for high end visual as well as music entertainment and perform as a 'show' or 'cabaret'. Thereby catering very much for the sit down audience who feel they loose none of the quality of the entertainment by simply sitting and enjoying everything thats delivered from the stage.
We also have the luxury of reducing for format of  all our tribute acts and some of our bands, delivering the same shows as duo's and trio formats. All our acts come with professional sound engineers and therefore you don't need to worry about sound levels. Although the db limit agreed cannot be to too unreasonable in order for us to deliver a good service to you the client. Each venue is working on a one to one individually risk assessed basis when decided what to permit in their venues.
These are difficult time for the entertainment sector and we are trying to adapt on the short term.