SUPER TROUPER: MEET THE NI WORKING MUM WHO PERFORMS ABBA HITS ALL AROUND THE WORLD
When Karen Rush Director and producer of Musicon Entertainment Tribute band entertainment agency, decided to return to Northern Ireland with her family, acting jobs were scarce. She tells Lee Henry how she kickstarted her career again by teaming up with husband Richard to bring Irish audience the best of ABBA producing and singing the Swedish popsters most popular hits as The Bjorn Identity Abba Tribute Band. Now Ireland most authentic and well known live Abba Tribute Act.
If you want to know more about Karen Rush, our Company Director Northern Ireland and how she balances family life and her entertainment comittments.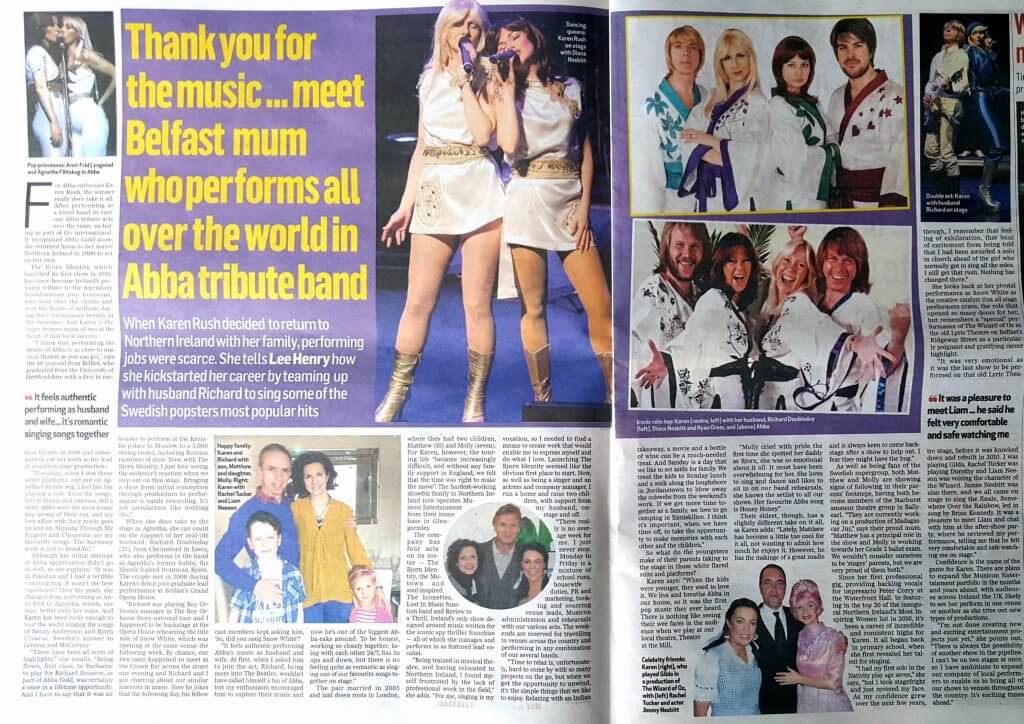 click here to read more – Belfast Telegraph