The Bjorn Identity Sold Out Tour – Hastings Hotels 2018
When it comes to Abba Tribute bands and performing at hotel shows across NI – The Bjorn Identity Abba Tribute Ireland do exactly what you would expect from a world class tribute band hosted by world class hotel tribute party events. They deliver a high end show dedicated to the 70's Swedish Super Group Abba with authenticity and a passion for detail, not only in re-creating the look and concert staging but with total respect to the music played and sung live with proficient accuracy.
To our delight as producers of Irelands finest abba show, it has often been suggested by audience members, priviledged enough to have seen Abba live in Dublin, that they sound even better than the real thing! These are hugely flattering comments that the band and its members prefer shy away from as nothing beats listening to the real thing!
The Bjorn Identity however, are the next best tribute to Abba you can see performing live shows in NI hotels and the South of Ireland. Now riding high on the back of the hard work out into re-creating Abba, they are firmly established as the number 1 entertainment choice for theatres festivals and top select hotel across Ireland.
Is it any wonder that Ireland's favourite Abba Band have now been chosen by the Hastings Hotels group – Northern Ireland's premier chain of hotels, to play their  hotel shows tribute party nights. The Bjorn Identity are delighted to be chosen from select few elite shows across UK, for a second year running.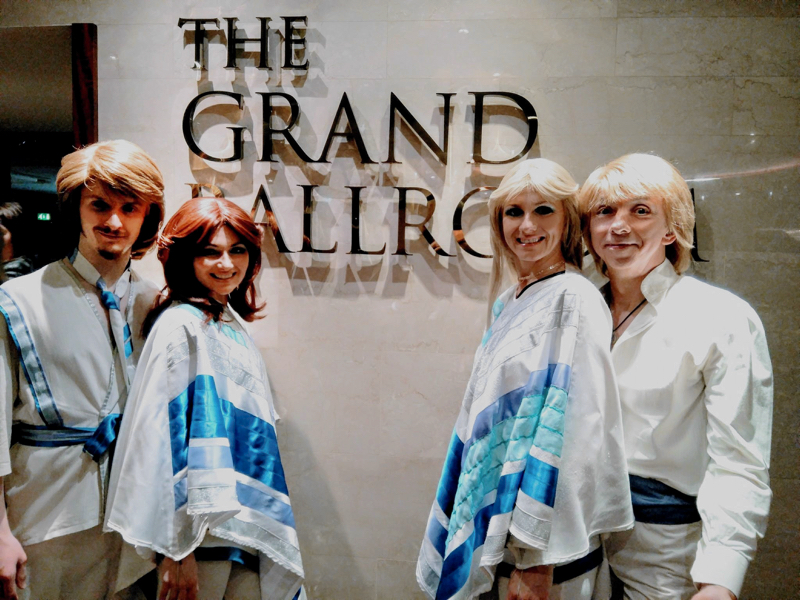 Since playing to a full house at The Grand Opera House, Belfast in October 2017 closely followed by their sell out tour of Hastings Hotels throughout Jan 2018. This now acclaimed and widely loved Abba Tribute show and its performers from County Antrim; has now established The Bjorn Identity as one of Northern Irelands top tribute shows who are at the top of their game.
EXCITING NEWS!! … they have already been secured for party nights 2019!! tickets will be on sale soon via usual TICKET MASTER OUTLETS!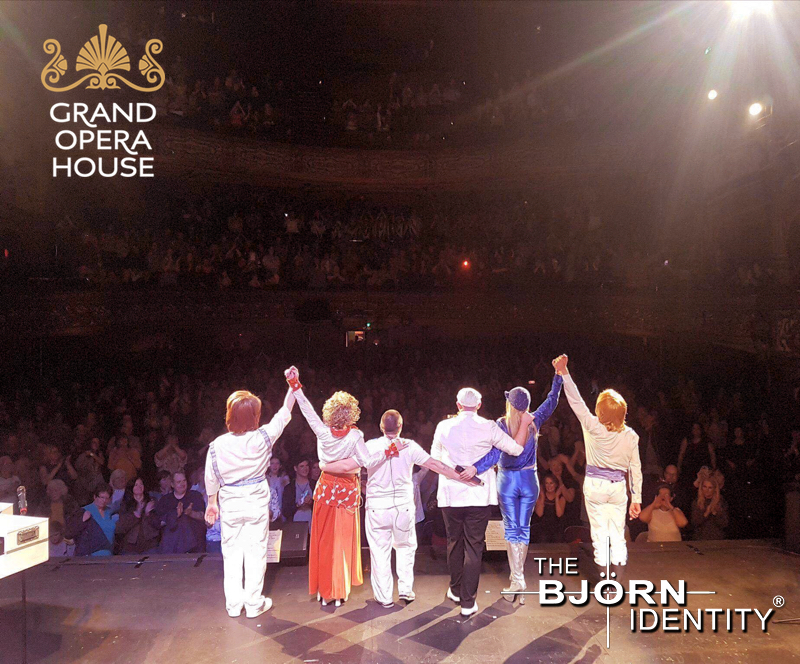 UPCOMING HASTINGS HOTELS SHOW DATES
After a sold out show at Everglades Hotel, Derry, Londonderry back in Jan, the Bjorn Identity were immediately re-booked by popular demand and return to the maiden citie's premier hotel on 2nd June 2018.
TICKETS: £18
BOOK NOW: TICKETMASTER
DIRECT: THE EVERGLADES HOTEL – DERRY
Everglades Hotel
Prehen Road, Derry
BT47 2NH
T: +44 (0) 28 7132 1066[/ultimate_heading]
BOOK US! CORPORATE EVENTS, WEDDINGS, GALA NIGHTS
Musicon Entertainment Agency provides entertainment for all types of corporate events, business awards, gala nights and weddings across Ireland. With clients returning year after year to re-book our top function bands or tribute shows based conveniently in Belfast, Northern Ireland.
Musicon Entertainment producers of The Bjorn Identity Abba Tribute, The Iconettes Motown & Soul to name but a few is built of a company of industry experienced, full time professionals in all facets of the entertainment business. Their emphasis on quality and professionalism throughout from booking process to performance.
We adopt a friendly and flexible approach, making us the perfect choice of entertainment suppliers available to you in Northern Ireland. Please take a moment to browse through OUR BANDS to check out other entertainment and acts we provide. We can also develop bespoke shows to suit your events chosen theme contact Karen for MORE INFO.
READ OUR REVIEWS to see what our happy clients think of us or FOLLOW US ON FACEBOOK