DATE /

30th April 2022

TICKETS/

£25 +bf

TIME /

07:00PM - 10:00PM

TELEPHONE /

028 9032 7007

ADDRESS /

17 Ormeau Ave, Belfast BT2 8HD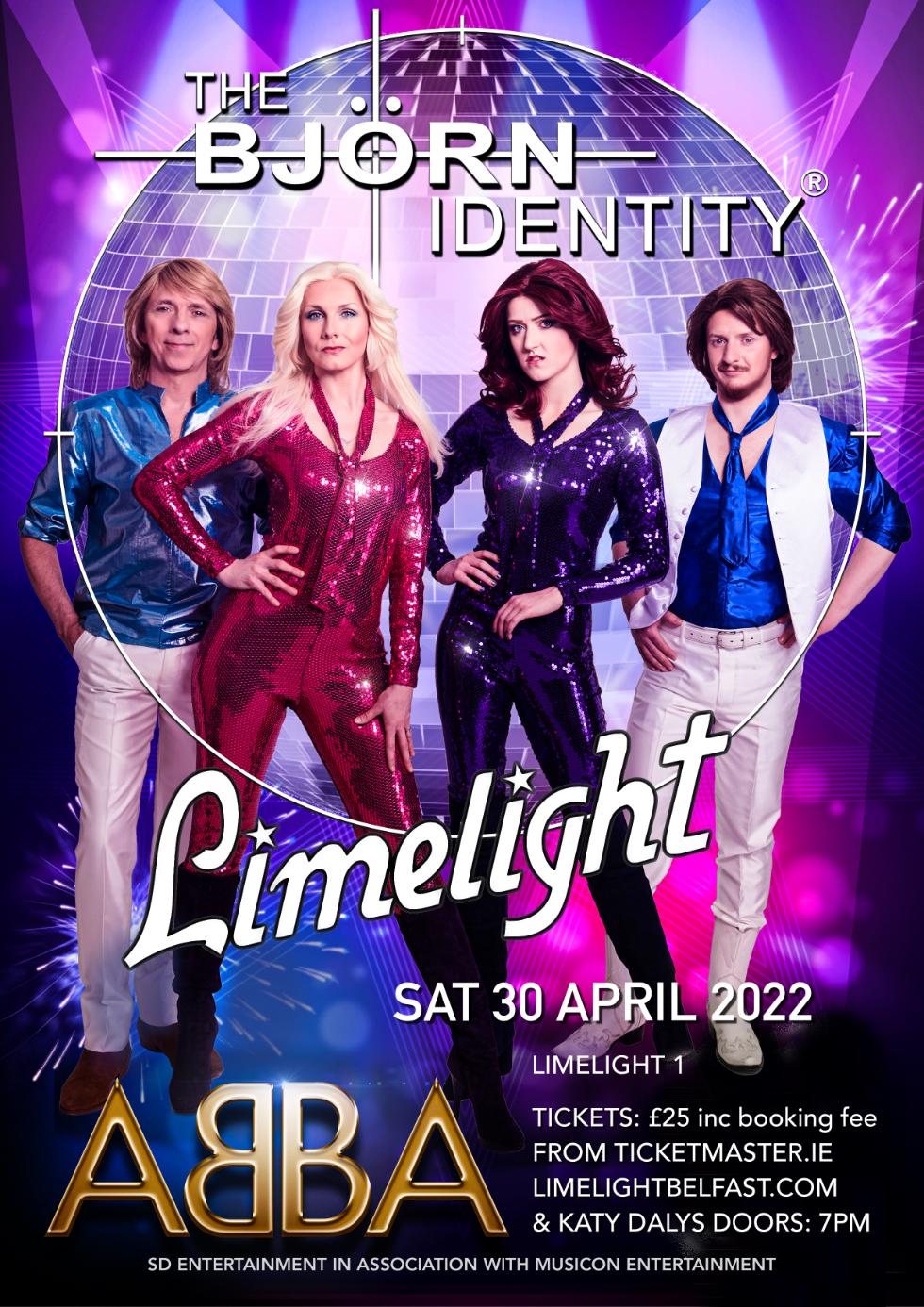 The Bjorn Identity Abba Tribute LIMELIGHT 1
The Bjorn Identity Abba Tribute are undoubtedly Ireland's greatest tribute band recreating the world's most famous super group – ABBA.
SD Entertainment by arrangement with Musicon Entertainment presents . . .
THE BJÖRN IDENTITY®
I've Been Waiting For You – In Concert
Over 18s Only
Celebrating a full return to the stage with their most dedicated fans and of course ABBA's release of new music for the first time in 40 yrs; they are excited to be appearing at the Limelight Belfast with their critically acclaimed, sell-out tribute show.
An ABBA tribute like no other. Their stunning attention to detail in both staging and musicianship ensures that The Bjorn Identity, is at its heart, is the most accurate 'ABBA in Concert' experience your are likely to see this side of Sweden. Uncanny vocals, stunning stage presence, classic Abba style choreography, Swedish humour, Benny's famous white Yamaha CP80 piano and even boasting a 'real life' married couple… means, it just doesn't get any better!
Discover or re-live with them, the magic of ABBA and their musical legacy that just goes 'On and On and On' – early booking is advised!